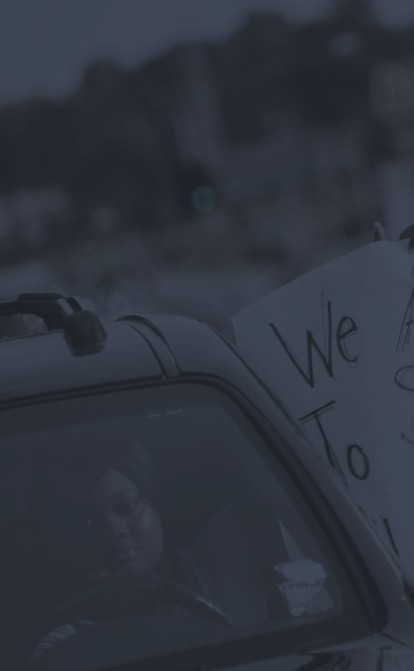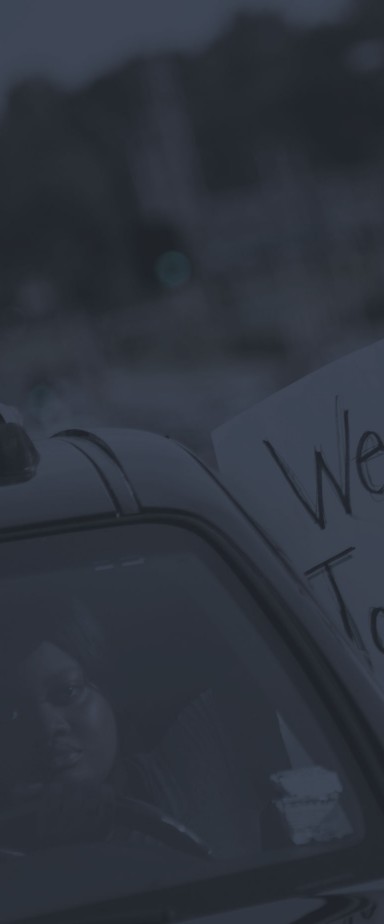 Surrender to Transform
Act 5
How many of us have been truly tested? What does it take to summon the resolve to take an alternate route? Or maybe it's not really a conscious decision that anyone makes, but an awareness, an impulse, a reaction.
The story of Ferguson begins with a single refrain, then splinters off, firing into endless directions, launching narratives and galvanizing communities. The uprising in Ferguson called into existence a new reality made possible by the engagement of ordinary citizens who saw turmoil and distress, and acted.
Ferguson's voices compose a chorus, each with its own pitch and perspective, and in unison these voices tell a more robust version of a story we all think we know: a story about community, about contribution, about courage.
Storyline Pagination