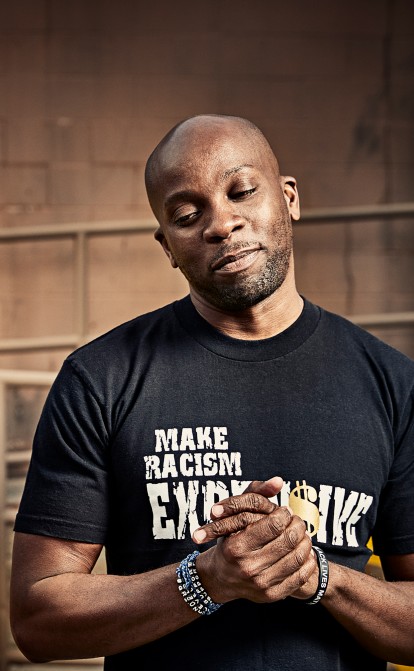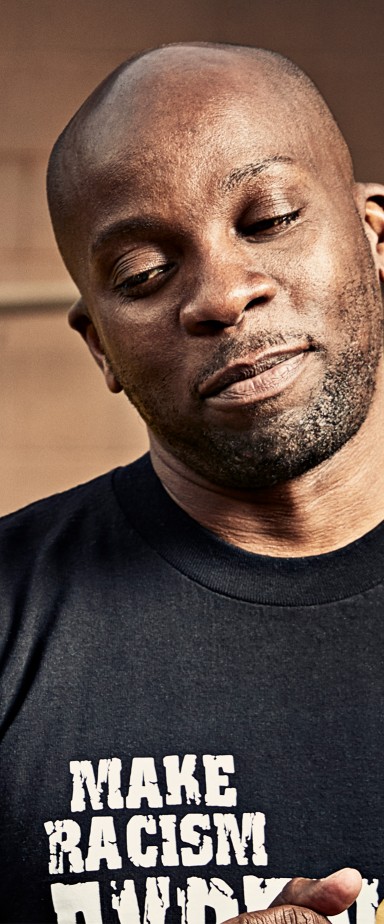 Tony Rice
Resident and Activist
I saw a guy and he was cleaning up with a broom. "Hey, I can help clean up," I said. So many people protest through the course of the day and then at the end of the day I just cleaned up the mess. I started as a janitor and then I was one of the people that helped direct people where to go and who to connect with. The important thing was to get out accurate information in a timely fashion.
At first I didn't communicate with people other than physically showin' up, talkin' to 'em. Then I start tweeting, and I was able to be contacted on Twitter an' then people would say, "Hey, I know you're down there, could you tell me what's happening? Or is this happening? Is this true?" I just set out to dispel any bad, any inaccurate information in any rumor, as quick as I could.
It could be like 2 o'clock in the morning, the protest's over [that day] but the police would have to stay out there and just make sure everybody goes home. What you don't see is that we all over there talking to them, shaking hands, hugging, talking and just having general conversation. We were able to identify the good ones from the bad ones. A lot of them would be like, "Man, I really can't say this but that was some real bullshit." We would sit. We would talk. To the point that someone would get in trouble, we get us the other officer who we know. And he'd come out and straighten out the situation.
Storyline Pagination