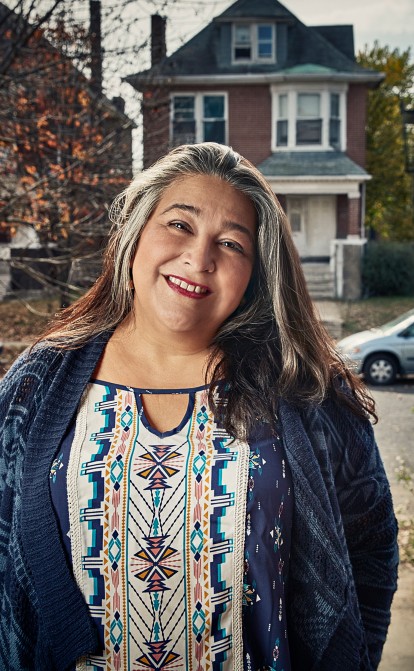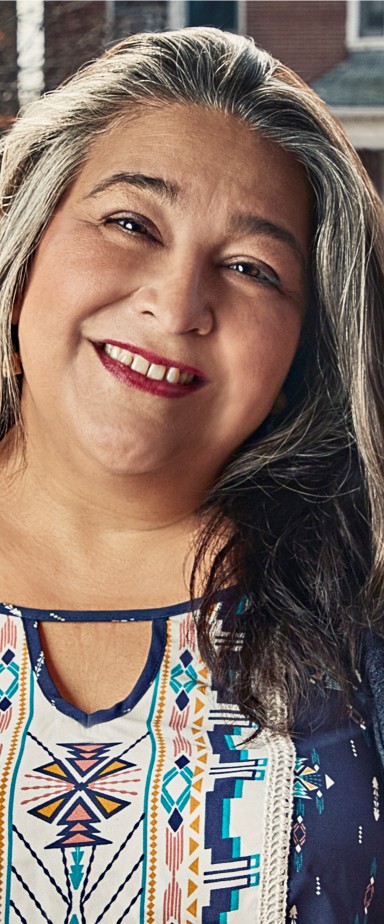 Elizabeth Vega
Artist and Poet
I had always been an activist but after August 9th, I feel like there's a storm coming and we have to prepare, all of us.
I went to Canfield and did a pop-up art space. It's this huge story wall that we created where we just held space for people with art supplies so that they could express what they were thinking, and what they were feeling, 'cause sometimes art has a way of just kind of transcending words, getting you to the words. You need symbols before you can get words, language. So we did art and we made buttons. I had a seven-year-old girl that said, "I don't trust the police," and I was like, "Well, you know not all cops are bad," and she looks at me and she's like, "Yeah, but how will I know the difference?" I didn't have an answer for her, and this same child was doing the weaving and she wrote down a name and said, "It was my uncle. He was killed. You know, before all of this, and my mom doesn't talk about it 'cause it makes her sad." And I said to her, "This is a space where you can talk about it."
These are seed-planting conversations that people remember and then it gives them something to hold onto, to sort of use as they get older.
Storyline Pagination