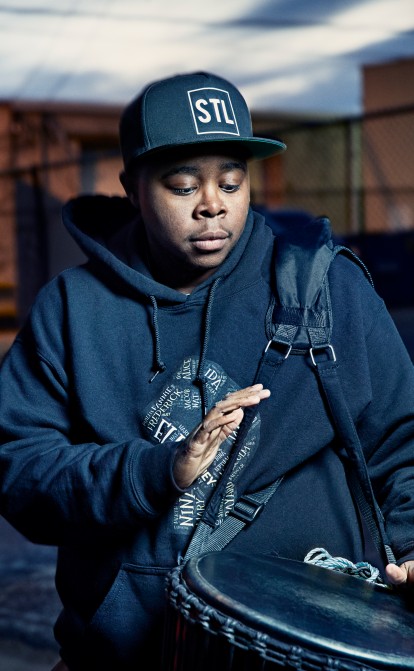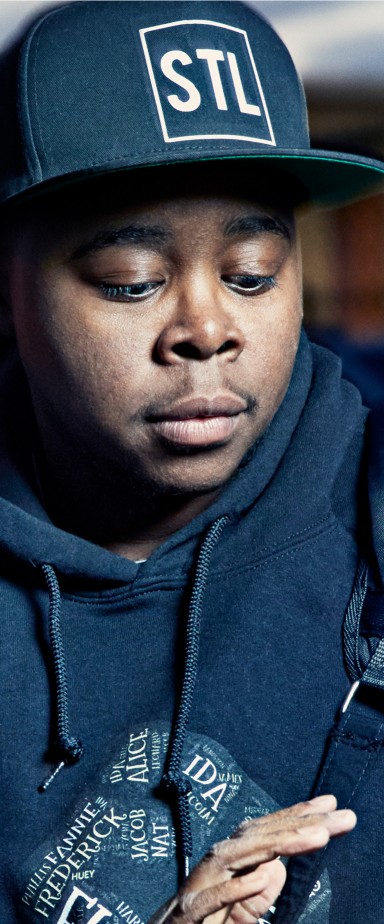 The police were saying, "No static protest. If you're going to protest, you have to walk around." So I took a luggage strap and strapped it to my drum, a big heavy drum, and I've never done this in my life, but I was thinking if we're gonna have to move, we're gonna need a beat.
Things got really electric, people were up, they were doing whatever, dancing, moving to the beat.
I would just go for hours, people would chant, and we'd just walk the streets at nighttime. So this is kind of what was helping us to keep moving because we couldn't stop.
Lots of people have said, "You know, later on, I knew that if you were going, if you were playing that drum and carrying that heavy drum and you were still marching, then I knew that we could keep going."
The people with walkers and canes and all that were out there in spite of any kind of disability they had and they kept walking because they knew it was important that we stay out there despite the fact that there was rifles being pointed at us.
I wanted to be a witness. I felt like if anything else, that's what I was. I was a witness to the crimes being committed against American citizens. Also, I was there, at least in my mind, to provide that cadence so we could keep on. 'Cause I had no idea how long this would last. I didn't know. It's still going.
Storyline Pagination