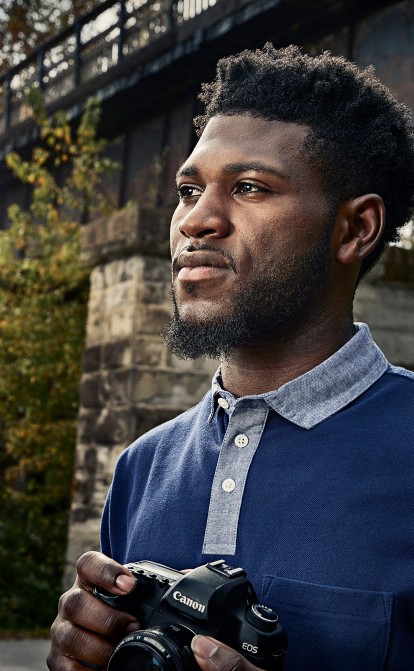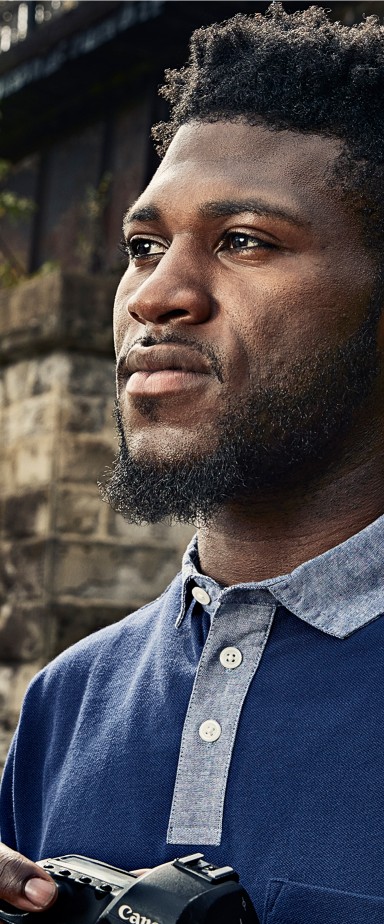 Bradley Rayford
Photographer
I was able to gain the trust of the protestors. I was also able to gain the trust of the police officers. They knew that I'm not a protester and I'm not a police officer. I am a journalist and I'm here to document what's going on.I have to record it, or uncover it, or report on it. My objective was to enlighten and cover, and just being there to experience it just came secondary.
This particular night the police were shooting out tear gas and everything, and people were going crazy and I saw smoke coming from this meat place sandwich market. So I ran to the place and grabbed a bunch of two-liter bottles, and I just dumped them on top of the fire before it got bigger.
Mind you, it was very, very small but to me that was an important moment for myself because I had to make a decision. Let that be something that burn down or just put it out.
I just put it out.
And even though you're not supposed to get involved as a journalist I made an exception. I live in this area and drive on West Florissant. I don't want to see no burned down grocery store.
So I'm a citizen right now. I'm putting the fire out.
Storyline Pagination