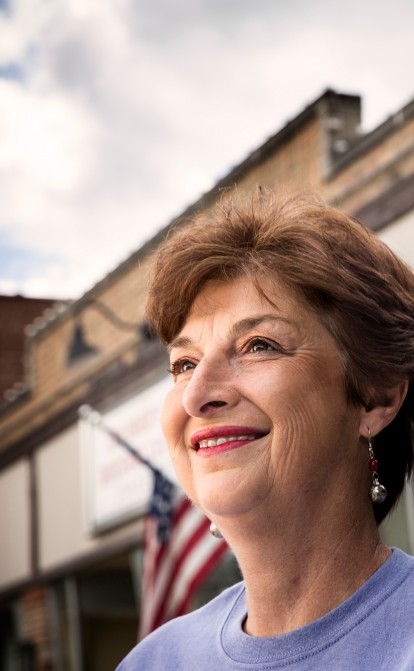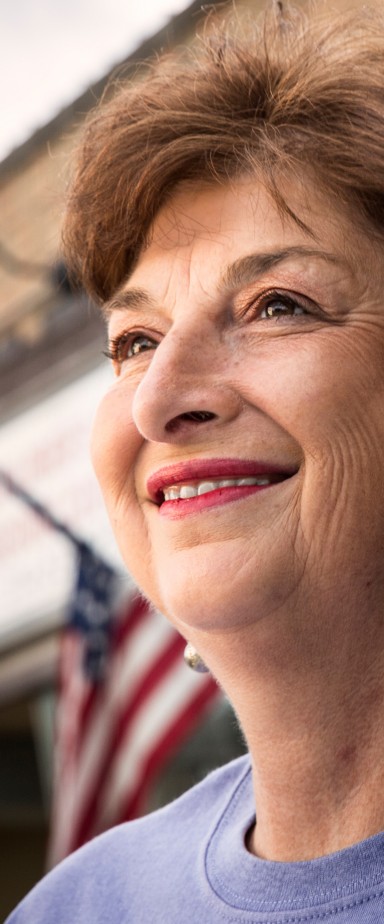 Sandy Sansevere
Community Member
There was five people that got together at the coffee house. We just went through two major tornadoes and the rebuilding. in the last five years. So everybody comes together, everybody helps everybody, rebuilds together, like we always do.
So, Bryan Fletcher, he was the chairman, he just died in January – but he saw an "I Heart Jesus" sign in somebody's yard and he's like "well, what about 'I Heart Ferguson'? So we started with a yard sign. 10,400 yard signs later and lots of shirts, and it just morphed. Every bit of our money is donated back to the community.
I think more people know each other, talking to each other more. I mean everybody always did, but I think it's expanding more because people are at the farmer's market or – I mean we were deemed Playful City USA – the Fourth of July festival last year, the parade, there had to be 30,000 people watching the parade. I'd never seen so many people sitting on both sides of the street in my life. It was amazing. Everybody's together, everybody's laughing, having fun, and it was just very cool. But, where's the press then?
Storyline Pagination